January 26, 2023
6 Trends in Health To Bake Into Your 2023 Strategy
By Eric Peacock, co-founder and CEO of MyHealthTeam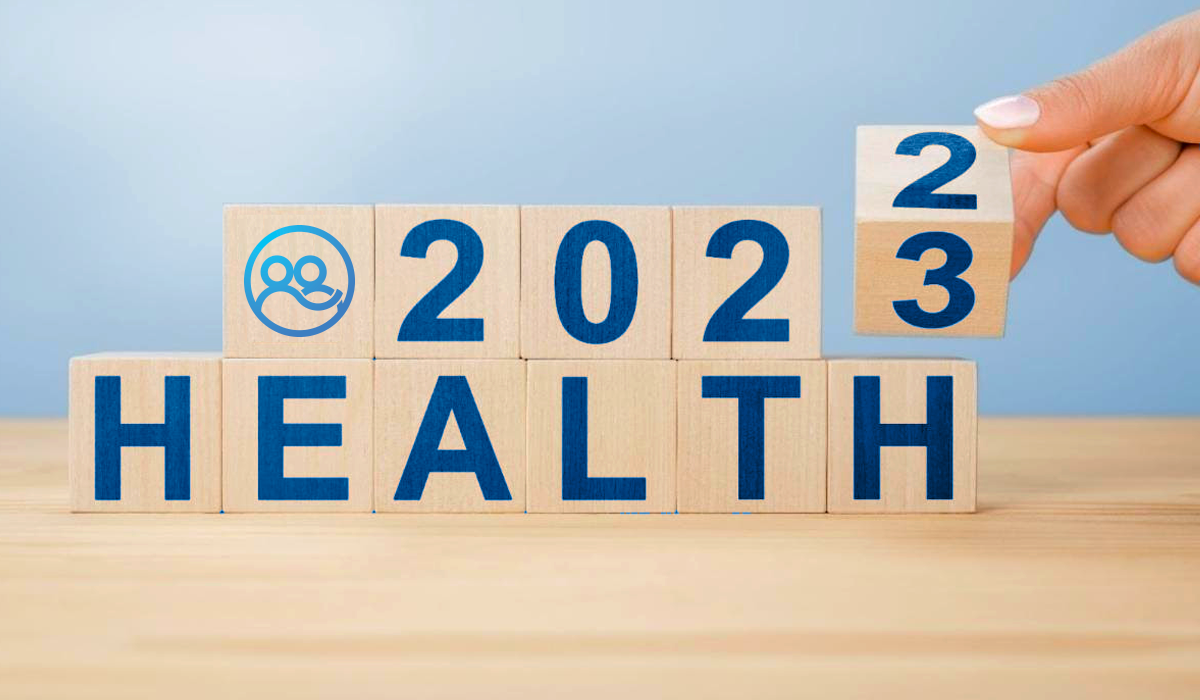 From zero party data and AI to cocreation with patients and proving ROI on health equity programs, there is much to be excited for in 2023. Here's my take on six health trends to bake into your pharma marketing and medical affairs strategies.
1. Zero Party Data for the Win (First Party Data Is Just Table Stakes)
While much focus has been on the depreciation of third party cookies and the value of owned and operated first party data, we can do more to deliver personalized user experiences and cost effective and efficient marketing campaigns. Enter zero party data.
Zero party data is defined as information customers proactively share with you about themselves, such as when MyHealthTeam members fill out their profiles and share their diagnoses, symptoms, and therapies. Patients only do this when they trust and value the relationship you have developed with them and when they see the benefits they will get in return (e.g., meeting others like them or getting tailored medical information in their feed). First party data, which you might collect from how people use your website, is also important — but it's not a differentiator. Zero party data helps you get incredibly relevant by reaching audiences based on their specific diagnoses, experience with previous therapies, or interest in specific topics.
2. Medical Affairs Earns the Role of Advocate for Patients in Pharma Orgs
I recently spoke to a group of 15 medical affairs leaders — all of whom felt their organizations overindexed on KOL input and underindexed on input from patients.  They are not satisfied with advisory panels of five or 10 patients. They want patient input at scale — hundreds or thousands of patients. They want to cocreate and make a difference.
The FDA guidance on patient-focused drug development (or PFDD) reinforces that passion. In 2023, we will continue to see medical affairs executives turning to virtual patient communities and involving thousands in primary research and cocreation. This will impact clinical trial endpoints, the prioritization of patient concerns, the evidence shared with regulators, and the education of both physicians and patients. Check out these examples of early adopters.
3. HCP Marketing Ain't What It Used To Be: HCP Rebellion
While patients are returning to doctors' offices, it's not at the same level or for the same reasons as they did before the pandemic. Physicians and nurses are beyond swamped with patients facing respiratory syncytial virus (RSV), anxiety, COVID-19, and a backlog of underscreened and untreated conditions. Healthcare providers (HCPs) are being asked to go the extra mile — again — in the face of continued provider shortages and on tanks that were emptied over a year ago by the pandemic. They are pushing back with strikes. They are reclaiming how they spend their extra time, while trying to preserve their own mental and physical health (as they should). According to a Journal of the American Medical Association report, burnout rose to 40 percent of doctors and 49 percent of nurses in 2022.
From this self-preservation rebellion comes an opportunity to better serve our care providers. Rather than putting more burden on HCPs and hospitals, we have the opportunity to give them leverage and reach patients at scale in a way that patients want to interact. Support and patient education outside the doctor's office will be key.
Last year, MyHealthTeam created videos with KOLs in dermatology, rheumatology, oncology, and rare disease. These specialists provided answers to the most frequent questions they receive from new patients and explained the basic information they want to reinforce with a patient after a visit. They share the links to these videos with their patients — some actually have the links embedded into a patient's electronic health record (EHR) for easy post-appointment follow-up notes. Others have their patients watch these videos prior to an appointment. This omnichannel marketing reflects the new way patients are interacting with their doctors.
4. Health Equity Efforts: Take 2
2022 brought continued attention and investment in diverse patient population engagement and media strategies. According to a recent Veeva study, multicultural campaigns were up 66 percent between 2020 and 2022. But many of these efforts failed to move the needle for patients or for brands, not because they weren't well intentioned, but because there were lessons to learn about execution. In our own business, we have found a mismatch between industry and user lexicon for addressing racial inequities. The term "health equity" is rarely used in our communities. Instead, people talk about the problems they're facing and getting the care they need. In order for equity conversations to happen, the environment for sharing needs to be a safe space providing support, community connection, and relevant information.
General information about racial health equity generated moderate response from our members, but there was a strong response to specific tips for African-Americans with inflammatory bowel disease (IBD) who face challenges getting the same diagnostic workup as white patients. People of color who have skin conditions told us they wanted to know what signs to look for on their skin, as opposed to the pictures of white patients they saw on TV and the web. So we updated our images to show dermatology conditions on different skin tones via libraries such as VisualDx.
In 2022, we partnered with the nonprofit organization Color of Crohn's & Chronic Illness (COCCI) to raise awareness of the unique issues facing people of color affected by IBD, digestive disorders, and associated chronic illnesses. There are also companies focused on equitable care, such as HUED and Violet, that provide health care directories and cultural competence credentialing to address the inherent biases in care. The more specific and prescriptive we can be to help someone overcome racial discrimination or lack of access related to their health care, the more likely we can make a difference. It is also important to review the full landscape and intersectionality of underrepresented, or historically marginalized groups in our engagement strategies.
5. Consolidation and Gradual Adoption for Behavioral Care 
In 2022, the World Health Organization reported a 25 percent increase in the global prevalence of anxiety and depression during the first year of the pandemic. One of the outcomes of the pandemic was increased mental health awareness, leading to reduced stigma and more mental telehealth solutions. According to the latest American Psychological Association COVID-19 Practitioner Impact Survey, the demand for mental health services continues to increase past the point of practitioner capacity, resulting in burnout. Across MyHealthTeam's chronic condition and rare disease communities, we see 66 percent of members facing anxiety or depression.
As we head into the new year, we anticipate consolidation of virtual mental-health point solutions as they vie to secure coverage among self-insured employers. It turns out that employers aren't always the best marketer of mental health solutions, though. The real breakthrough in adoption will come when Medicare and large payers cover two to three of these solutions, allowing large social networks like ours to take the solutions directly to patients.
6. Advancements and Experimentation in Health Care AI
The future of AI-driven clinical diagnosis and decisions is inching closer. There's a lot of chatter around these exciting advancements, but for now — particularly in health — limitations still apply. For the short term, expect people to continue to turn to Dr. Google vs. Dr. ChatGPT. But keep an eye out. In the very near term, there's a great opportunity to use AI to vastly improve the delivery of tailored health information to people facing chronic conditions. Patients expect us to help them see around corners, prepare for what's coming next, and offer advice tailored specifically to where they are in their journey with their particular health condition. AI integration in content management and search, particularly when combined with zero party data, can be a game changer.
Whether facilitated by zero party data and engagement in direct primary research, or augmented by disruptive tech, the need for brands to build authentic connections directly with patients will reign supreme in 2023. Our industry is full of opportunities to do good things for people facing chronic conditions, while also doing well.
What are you most excited for in the year to come?
Reach out to connect at eric@myhealthteam.com.