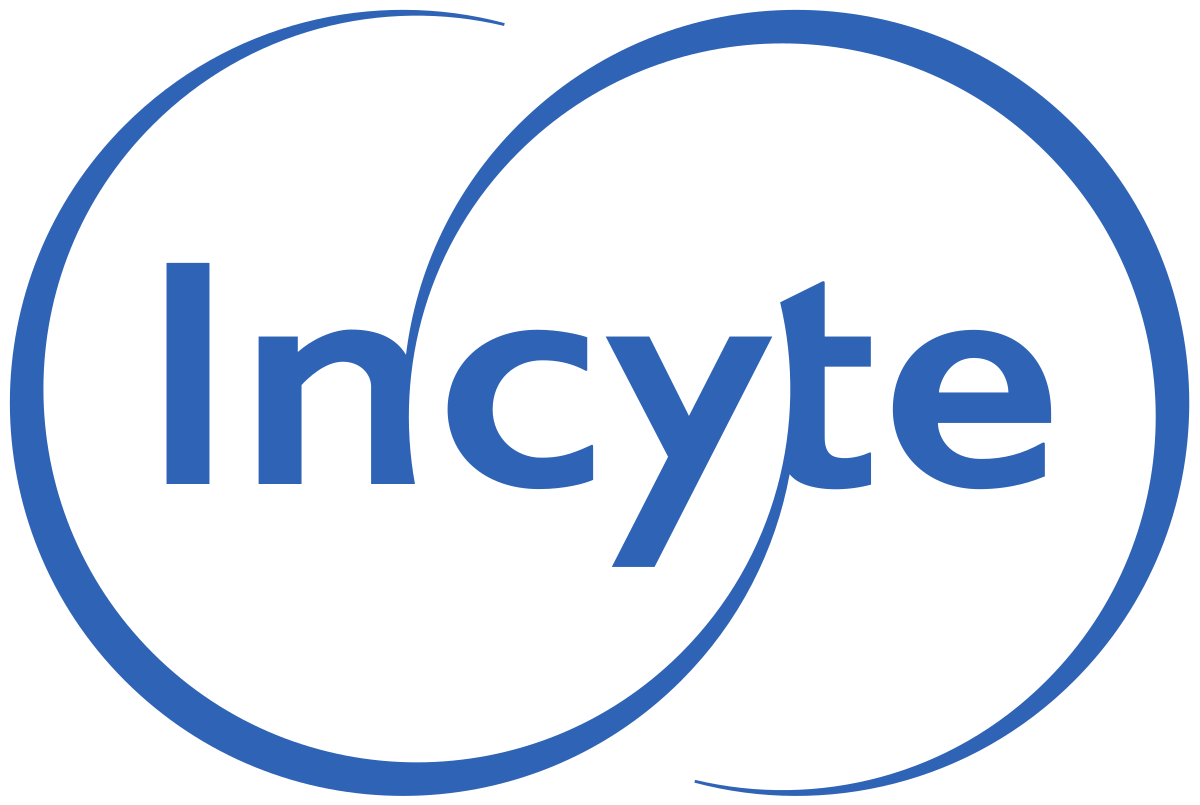 Todd Leathers, Associate Vice President of Clinical Operations
"MyHealthTeam brings together patients, medical experts, and pharma companies to share condition-specific information, creating a patient engagement opportunity never before possible."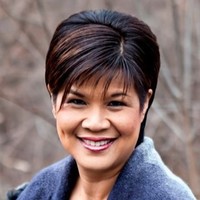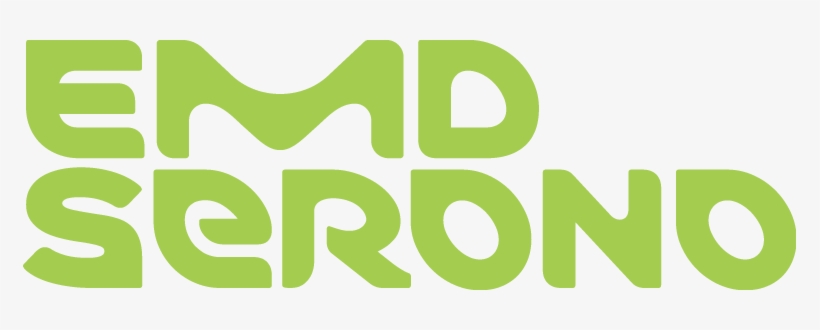 Terrie Livingston, PharmD, Head Of Patient Outcomes And Solutions
"The patient education we do with MyHealthTeam helps people more effectively discuss treatment options and adherence strategies with their doctor, which leads to better shared decision-making."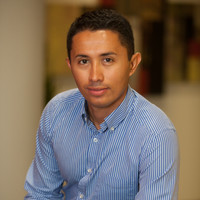 Javier Zambrano, M.D. , Medical Director Of Gastroenterology
"Our joint research helps identify and address unmet needs, incorporating the patient's voice and prioritizing their concerns – which sometimes differ from those of HCPs."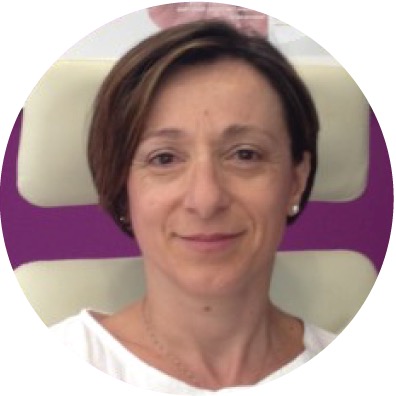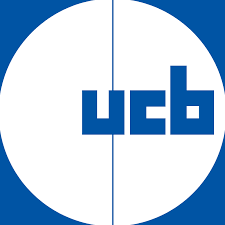 Evangelia Pateraki, Head Of Axial Spondyloarthritis
"Together, we provide patients actionable information when and where they're talking about their health and seeking trusted expertise. This improves the patient journey and outcomes."
Media + Advertising
Drive Better Results With Higher Audience Quality
"MyHealthTeam exposes a more unique, highly qualified audience with the best targeting of all publishers."
-CROSSIX Net Impact Analysis, Summer 2020
MyHealthTeam's audience quality is consistently 4x better than endemic health websites and 9x better than programmatic display advertising, according to third-party firms such as Comscore, Symphony, and Crossix.
Put your ad in front of diagnosed patients when and where they are most likely to take action. This results in more doctor visits and more informed treatment decisions.
Advertising is tightly integrated alongside medically reviewed content.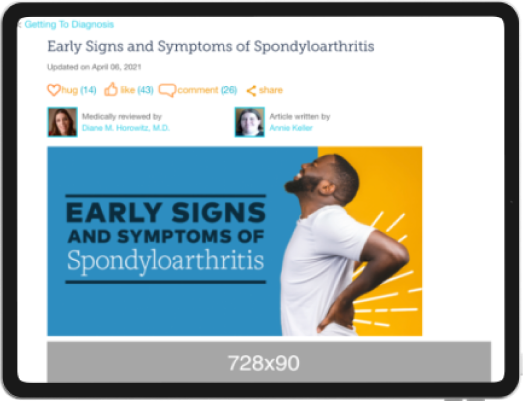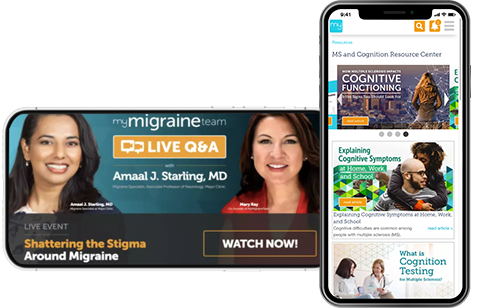 Patient Education
Improve Outcomes by Empowering Patients To Take Action
Shorten time to diagnosis
Increase treatment adherence
Improve patient-doctor conversations
Provide disease-specific tips for exercise, diet, and wellness
MyHealthTeam's patient education programs – branded or unbranded – include articles, videos, interactive experiences, events, and resource centers that drive deep and sustained engagement with diagnosed patients.
Research + Insights
Reach Thousands of Diagnosed Patients, Publish Quickly
Understand the real-world experience of patients through large-scale, publishable surveys and social listening. Address unmet patient needs and make the patient voice central to your strategy. Research with our partners is regularly published in leading journals, shared with regulators, and featured at medical conferences. See here.
Typical research topics with partners include:
Path to diagnosis
Burden of disease
Quality of life (QoL) impact
Doctor-patient relationship
Patient segmentation
Competitive analysis
Barriers to starting or staying on treatment
HCP education opportunities
Experience with therapies
Patient preferences
Patient input on trial design
Desired end points
Brand perception
Patient-reported outcomes (PROs)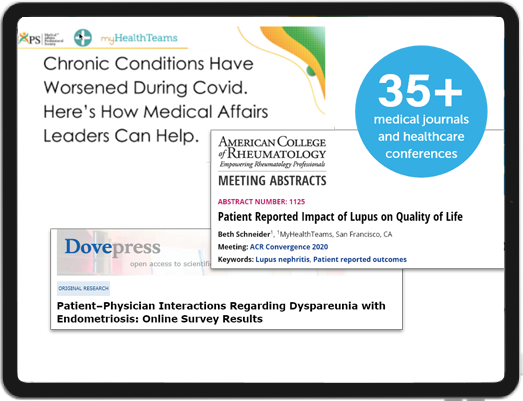 Clinical Trial Support
Find the Right Patients in Half the Time
We start by educating patients about clinical trials. We handle the online screening and surface the trials that are a best fit for members based on diagnosis, treatments, and location. You engage with pre-screened referrals interested in your trial – leading to a higher randomization rate.
Reach and educate qualified patients about your trials, so they have a chance to join them.
See how innovative industry leaders are partnering with MyHealthTeam to engage today's chronic condition patients