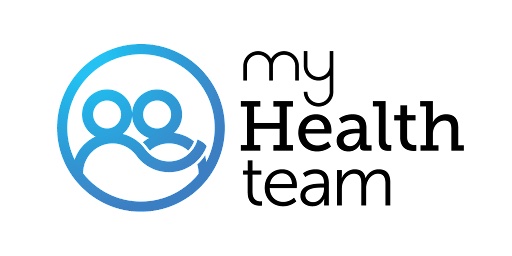 April 6, 2022
Celebrating MyHealthTeam: 10 years of Improving Life for People Facing Chronic Diseases
Ten years ago we created MyHealthTeam with a simple mission: To make it easy for anyone facing a chronic disease to find the right people, support and information they need to manage that condition. You shouldn't feel as though you are re-inventing the wheel when you or a loved one are diagnosed with a chronic disease.  We started with our first social network, MyAutismTeam, and after strong growth and a fortuitous appearance on the TODAY show, we soon found that we were on to something big.  
Fast-forward to 2022 and we now have social networks in 42 different chronic conditions covering 90% of the people facing a chronic condition today. Millions of people from 13 different countries engage every day on our social networks. Doctors prescribe our social networks to their patients as a safe alternative to "Dr Google" and a protected environment in which to connect with others facing the same condition. On MyHealthTeam you can find social networks in over 15 therapeutic areas from oncology, neurology, and dermatology to cardiology, rheumatology, rare disease and infectious disease. We have built a vibrant business by prioritizing the needs and privacy of our members and staying true to our mission. We proved that you can "Do Good and Do Well" as a company.
As we celebrate the continued success of this mission-driven business and prepare for the next stage of growth, I'm pleased to introduce our new company name, logo, and website: MyHealthTeam – representing our singular focus on bringing together people and resources to improve the experience of living with a chronic condition.  Our logo conveys it all.  If you've got a chronic condition, we've got your back.  We are going to be looking out for you – always. 
I also want to take a moment to recognize the accomplishments of the amazingly talented and dedicated group of people who have helped make MyHealthTeam what it is today.
3 million registered members

now rely on a MyHealthTeam social network for connection, information and support.  Their feedback, their support of their fellow members, and their unending optimism inspires us every day.

50+ renowned medical specialists

have joined the

MyHealthTeam Medical Expert Panel

. They work closely with our medical writers, video producers, and community managers to identify and address the most important issues and questions on the minds of our members.  They ensure that we deliver information our members can trust

and

use.   No drama, no sensation, just useful, trustworthy, medically-approved information.  

The now

100+ people

who come to work every day at MyHealthTeam – whether at their home office or at our San Francisco headquarters – committed to continually finding ways to serve our members. Our team has grown nearly 100% since January 2021, and we're

continuing to hire

. Smart, big-hearted people doing the most meaningful work of their lives. The best colleagues you can have.  They are the reason we've been able to maintain our mission-driven, supportive, and high-performance culture that has led us to be certified as a Great Place to Work

™

company. 
And the business results with our partners have been amazing as well.
9 of the top 10 global pharmaceutical companies, all of the leading Pharma ad agencies, and over 30 other leading healthcare companies

partner with MyHealthTeam

to engage and empower patients.  And they expand their relationships with us when they see how fun and rewarding it is to build authentic connections with real folks using their products.

35+ medical journals and conferences

have featured

research from MyHealthTeam

.These quantitative and qualitative studies help the industry better understand the real-world experience of living with a chronic disease and identify opportunities to address unmet patient needs.
We are just getting started. Looking ahead, there are so many ways we can expand to bring more value to our members. We will continue to empower them with the trusted, objective medical information you would want your own mother to have. We will continue to provide a safe place to share tips, life hacks, and social support with other people facing the same condition. And in the future we are excited to curate and partner with best-in-class providers of digital therapeutics and diagnostics, telehealth, and services that treat the whole person. Symptoms, medications, insurance coverage, and even doctors will change throughout your journey with a chronic condition, but you can count on MyHealthTeam, along with your family and friends, to be there for you for decades to come.