MyHealthTeam Launched myDMDCenter, a Knowledge Center for People Facing Duchenne Muscular Dystrophy
Medically-reviewed content and resources to educate on treatment options for this rare neuromuscular disease
SAN FRANCISCO/July 6, 2023 — MyHealthTeam, creator of the largest and fastest-growing social networks for people facing disease or chronic health conditions, announced today that it launched myDMDCenter, a knowledge center for people and families facing a rare form of muscular dystrophy called Duchenne Muscular Dystrophy (DMD). The center provides medically reviewed articles and resources about living with DMD, everything from symptoms to current treatments, guidance for talking with doctors, and an ability to ask questions of the community.
Visit myDMDCenter at https://dmd.myhealthteam.com.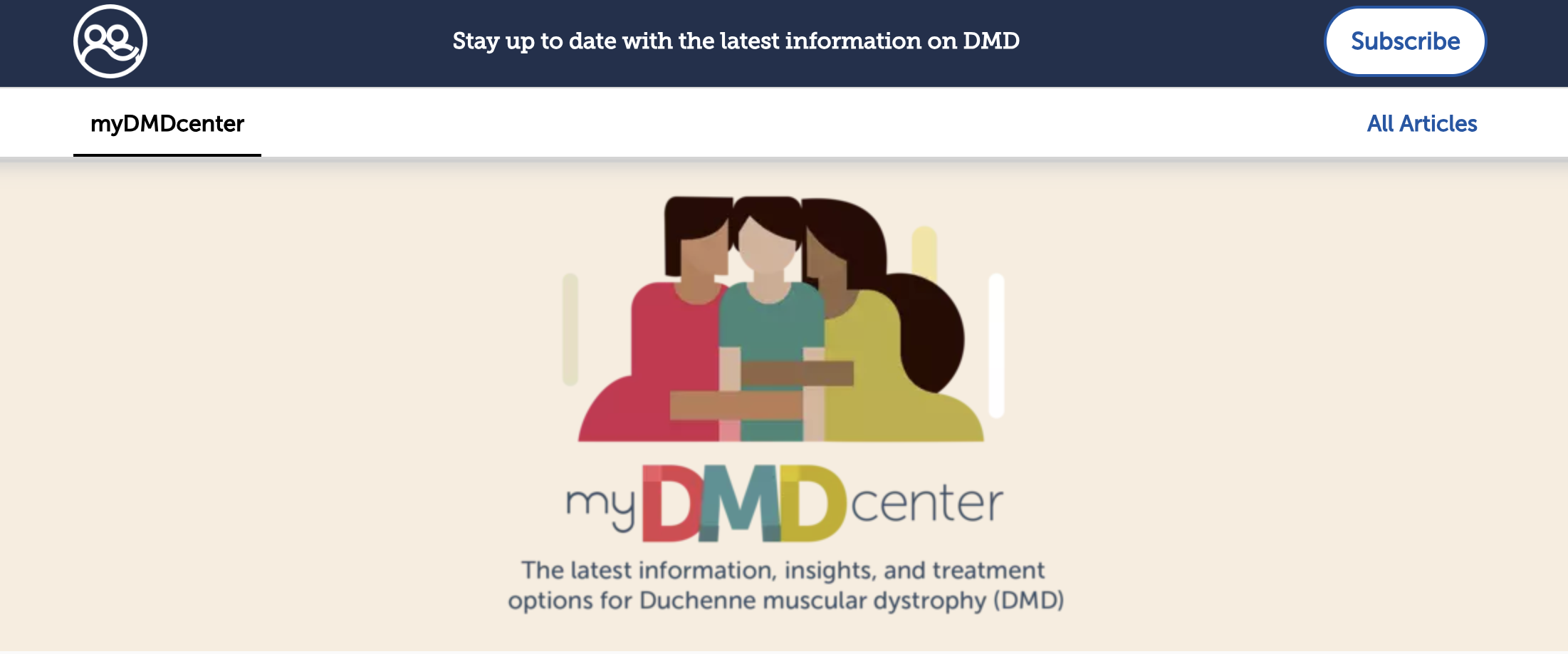 This genetic disorder affects 1 in 5,000 males, with symptoms appearing as early as the age of two or three. The condition is significantly less common in females. It is estimated that only 20,000 children are diagnosed with DMD globally, each year. DMD is characterized by progressive muscle degeneration and weakness due to the alterations of a protein called dystrophin that helps keep muscle cells intact. Over time, this leads to mobility issues, along with learning and developmental delays. In recent years, new treatment options and support devices have helped children and adults with DMD live longer, healthier lives and myDMDCenter has in-depth articles addressing all of this, and more. 
"There is so much hope, and so much to learn, regarding the treatment of DMD," said Eric Peacock, Co-founder and CEO of MyHealthTeam. "It's our mission to help people and families facing DMD to find the best and latest information about the condition, and also to be able to ask questions of others going through the same journey."
Educational content within myDMDCenter – all free to access – includes:
Medical information

about the diagnosis – including symptoms, causes and current treatments

Insights

into the efficacy of various treatment options and promising new diagnostic and treatment therapies

Community –

Q&A among people and caretakers in all phases of DMD
Guidance for navigating daily life with the disease – including potentially helpful diet and lifestyle habits
About MyHealthTeam
MyHealthTeam believes that if you are diagnosed with a rare disease or chronic condition, it should be easy to find and connect with others like you. MyHealthTeam creates social networks that provide support and information for people living with a chronic health condition. Millions of people have joined one of the company's 46 highly engaged communities focusing on the following conditions: Alzheimer's, amyloidosis, asthma, autism, autoimmune hemolytic anemia, breast cancer, COPD, chronic pain, COVID-19, Crohn's and ulcerative colitis, depression, diabetes (type 2), eczema, endometriosis, epilepsy, fibromyalgia, food allergies, heart disease, hemophilia, hidradenitis suppurativa, HIV, eosinophilic esophagitis, hyperhidrosis, immune thrombocytopenia, irritable bowel syndrome, leukemia, lung cancer, lupus, lymphoma, migraines, multiple sclerosis, myeloma, myeloproliferative neoplasms, narcolepsy, obesity, osteoporosis, ovarian cancer, Parkinson's, PCOS, psoriasis, pulmonary hypertension, rheumatoid arthritis, spinal muscular atrophy, spondylitis, and vitiligo.  MyHealthTeam social networks and knowledge centers are available in 13 countries.
Media Contact