MyHealthTeam Launches myPNHteam, a Free Social Network for People Living With Paroxysmal Nocturnal Hemoglobinuria
Builds on experience serving communities facing rare diseases
SAN FRANCISCO — April 3, 2023 — MyHealthTeam, creator of the largest and fastest-growing social networks for people facing chronic health conditions, today launched myPNHteam — a safe place for people living with paroxysmal nocturnal hemoglobinuria (PNH) to find the right people, support, and medically approved information they need to manage their condition. PNH is a rare, sometimes life-threatening disease of the blood. In PNH, red blood cells are destroyed, there's a risk for dangerous blood clots, and some people can develop bone marrow failure. PNH is closely related to aplastic anemia. This rare disease affects about 12-13 people per 1 million in the U.S., and the median age for diagnosis is typically in the third decade of life.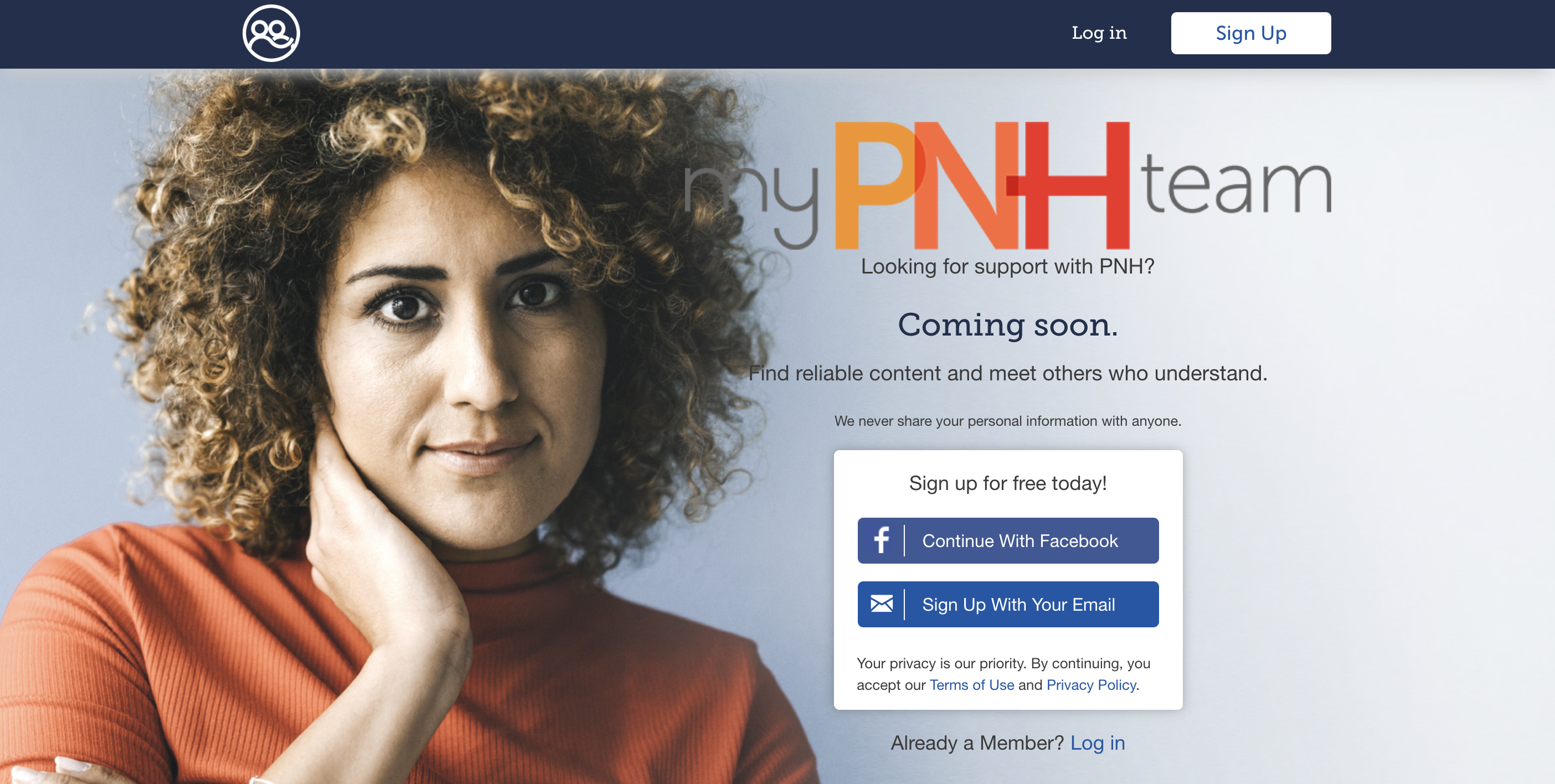 "The symptoms and impact of PNH can range from minor to severe and people diagnosed with PNH want to know how best to prepare," explained Eric Peacock, cofounder and CEO of MyHealthTeam.  "Our goal is to empower them with medically approved information they can discuss with their doctors, as well as support and tips from other people going through their own journeys with PNH." The myPNHteam social network is free and aims to empower the patient, allowing them to better manage their condition and improve quality of life with educational resources. These include: 
Medical information

about PNH, including symptoms, causes, and treatment options

Research insights

into the latest findings on PNH, including information on the efficacy of various treatments and promising new therapies

Member portraits

featuring real and authentic patient stories highlighting treatment journeys and daily life 

Guidance for navigating daily life

with PNH, including potentially helpful diet and lifestyle tips

Community support

for finding and connecting with others

impacted by PNH
myPNHteam is the 46th condition-specific social network from MyHealthTeam.
About MyHealthTeam
MyHealthTeam believes that if you are diagnosed with a rare disease or chronic condition, it should be easy to find and connect with others like you. MyHealthTeam creates social networks that provide support and information for people living with a chronic health condition. Millions of people have joined one of the company's 46 highly engaged communities focusing on the following conditions: Alzheimer's, amyloidosis, asthma, autism, autoimmune hemolytic anemia, breast cancer, COPD, chronic pain, COVID-19, Crohn's and ulcerative colitis, depression, diabetes (type 2), eczema, endometriosis, epilepsy, fibromyalgia, food allergies, heart disease, hemophilia, hidradenitis suppurativa, HIV, eosinophilic esophagitis, hyperhidrosis, immune thrombocytopenia, irritable bowel syndrome, leukemia, lung cancer, lupus, lymphoma, migraines, multiple sclerosis, myeloma, myeloproliferative neoplasms, narcolepsy, obesity, osteoporosis, ovarian cancer, Parkinson's, PCOS, psoriasis, pulmonary hypertension, rheumatoid arthritis, spinal muscular atrophy, spondylitis, and vitiligo.  MyHealthTeam social networks and knowledge centers are available in 13 countries.
Media Contact
Natalie D'angelo
press@myhealthteam.com