MyHealthTeams and the Global Vitiligo Foundation Team to Bring Consumer-Relevant, Medically Reviewed Content to the Vitiligo Community
MyVitiligoTeam named the official Global Vitiligo Foundation social network for people with vitiligo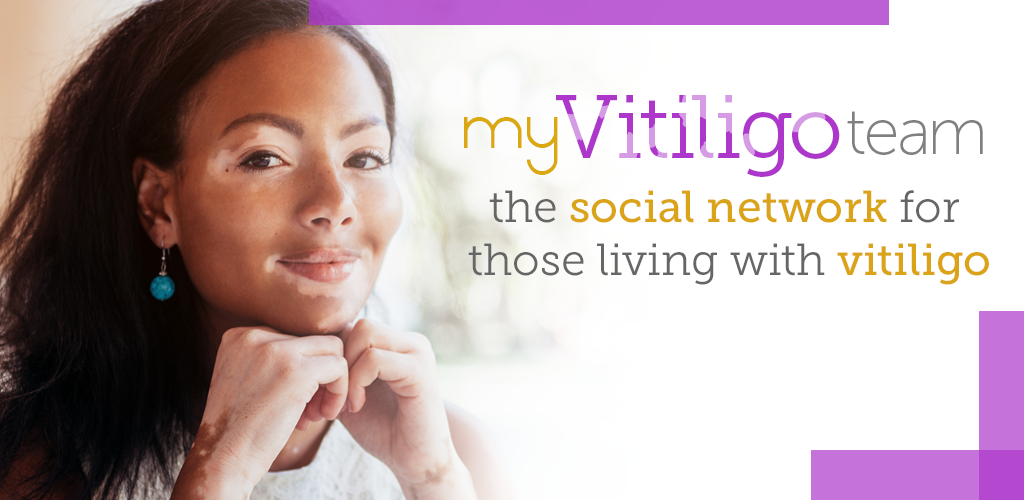 SAN FRANCISCO— March 3, 2020 — MyHealthTeams, creator of the largest and fastest-growing social networks for people facing chronic health conditions, today announced its collaboration with the Global Vitiligo Foundation, an organization whose mission is to improve the quality of life for individuals with vitiligo through education, research, clinical care and community support. Together, the two will bring relevant, trusted health education information and resources to people via MyVitiligoTeam, a social network designed just for people facing vitiligo.
Launched in January 2020, more than 1,000 registered members have already joined MyVitiligoTeam, the 34th condition-specific social network created by MyHealthTeams. Reflecting a shared commitment to improving quality of life for people living with vitiligo, the two organizations will create and publish medically reviewed content featured within the social network. Members of the social network will be invited to join "Ask the Vitiligo Specialist" Q&A sessions throughout the year, and MyVitiligoTeam will participate in events including the Global Vitiligo Foundation's Annual Scientific Symposium, World Vitiligo Day – USA, and the Vitiligo International Symposium meeting.
"As a kid diagnosed with vitiligo, I didn't know anyone else facing the condition and I wasn't sure where to find good information about it," said Eric Peacock, co-founder and CEO of MyHealthTeams. "MyVitiligoTeam and our collaboration with the Global Vitiligo Foundation changes all that. Now, people can easily connect with others just like them and tap into relevant medical information."
Vitiligo is an autoimmune condition where melanocytes, the cells responsible for skin pigmentation, are destroyed by the immune system, leaving light patches of skin. More than 70 million people worldwide have vitiligo, and an estimated 30% are children. Many people living with vitiligo report feeling isolated, as the disease is widely misunderstood and difficult to hide. There is no known cure.
About MyHealthTeams
MyHealthTeams believes that if you are diagnosed with a chronic condition, it should be easy to find and connect with others like you. MyHealthTeams creates social networks for people living with a chronic health condition. Millions of people have joined one of the company's 35 highly engaged communities focusing on the following conditions: Crohn's and colitis, multiple sclerosis, lupus, fibromyalgia, pulmonary hypertension, spondylitis, eczema, myeloma, hyperhidrosis, vitiligo, rheumatoid arthritis, psoriasis, leukemia, lymphoma, irritable bowel syndrome, Parkinson's, Alzheimer's, epilepsy, hemophilia, hidradenitis suppurative, depression, heart disease, type 2 diabetes, osteoporosis, COPD, chronic pain, migraines, food allergies, obesity, HIV, PCOS, endometriosis, breast cancer and autism. MyHealthTeams' social networks are available in 13 countries.
Media Contact
Michelle Cox
press@myhealthteams.com
415-823-7574