MyType1DiabetesCenter Launched by MyHealthTeam to Mark Diabetes Awareness Month
Medically-reviewed online content and resources for people with Type 1 Diabetes
SAN FRANCISCO/November 1, 2023 — MyHealthTeam, creator of the largest and fastest-growing social networks for people facing chronic health conditions, announced today that it launched MyType1DiabetesCenter in time for the start of Diabetes Awareness Month. This new online educational center is designed for the nearly two million people in the U.S. with type 1 diabetes. The center provides medically reviewed articles and resources about living with this condition, content to help understand how symptoms might evolve, potential treatments, guidance for talking with doctors, and an ability to ask questions of the type 1 diabetes community.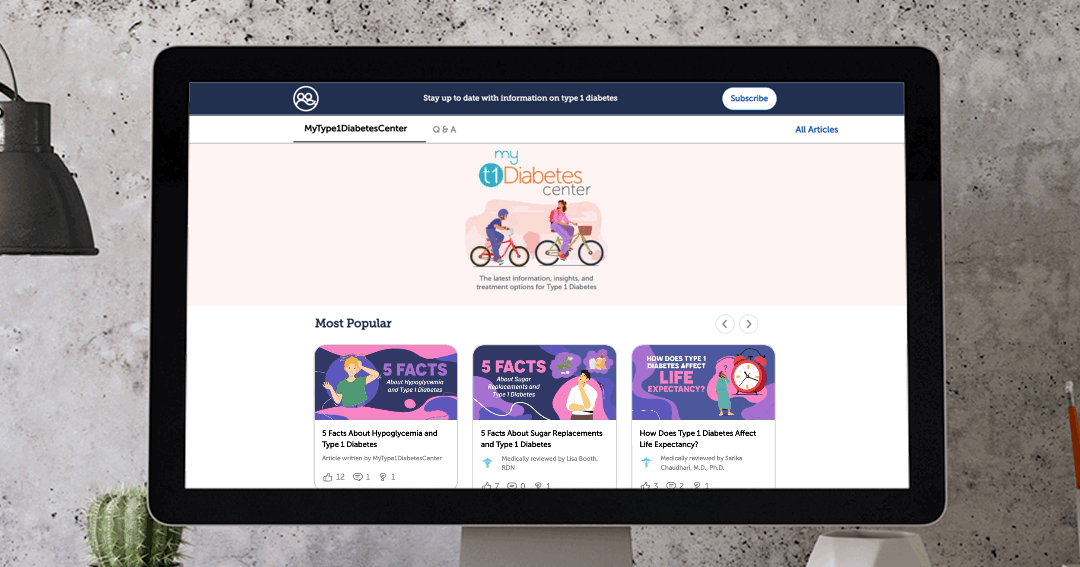 Visit MyType1DiabetesCenter at https://t1d.myhealthteam.com
Of the nearly two million Americans currently living with type 1 diabetes (T1D), 244,000 are children and adolescents younger than 20 years of age. This is a disease in which the immune system attacks cells in the pancreas such that the pancreas can no longer make insulin.  It is different from and much less common than type 2 diabetes where the body becomes resistant to insulin and the pancreas is not able to make enough insulin.  Only 5-10% of people with diabetes have type 1 diabetes. Since people with type 1 diabetes are dependent on daily insulin injections or pumps, managing the disease can be challenging and create an emotional toll on both patients (often children) and their caregivers. This new resource was built to provide a safe place for them to research and find medically-approved articles, and ask questions of the type 1 diabetes community. 
"We noticed that people with type 1 diabetes were coming to DiabetesTeam, our social network for people with Type 2 Diabetes, looking for resources about Type 1," said Eric Peacock, Co-founder and CEO, MyHealthTeam. "These are two very different conditions and patient populations so we are pleased to be launching this resource focused on the needs of the T1D community."
The center includes:
Medical-approved information

about the condition – including symptoms, causes and current treatments

Insights

into the efficacy of various treatment options and promising new diagnostic and treatment therapies

Community –

Q&A among people and caretakers facing type 1 diabetes

Guidance for parents and caregivers

managing this disease with children
About MyHealthTeam
MyHealthTeam believes that if you are diagnosed with a rare disease or chronic condition, it should be easy to find the people, support and medically-approved information you need to best manage your condition. Millions of people regularly visit one of the 52 condition-based communities by MyHealthTeam from Alzheimer's to Vitiligo covering all therapeutic areas and many rare conditions in between. Visit MyHealthTeam for a complete list of conditions served. MyHealthTeam social networks and knowledge centers are actively being used in 13 countries.
CONTACT