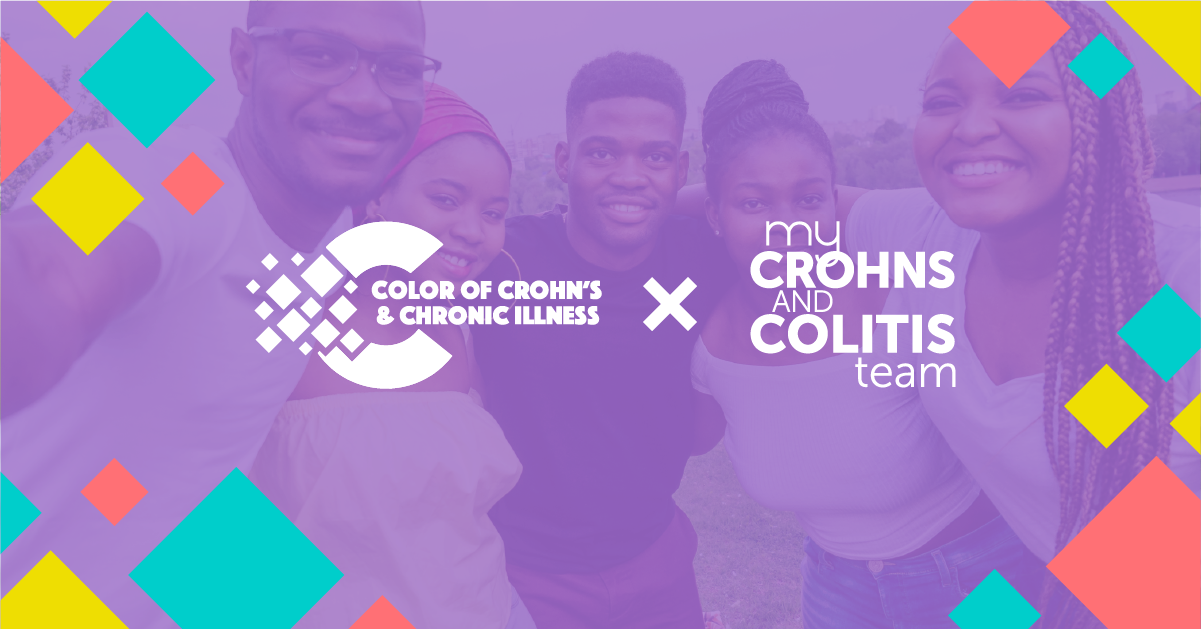 September 16, 2022
Together with COCCI, Working Toward Equity in IBD Care
A 2020 study found that Black patients presenting with textbook IBD symptoms, like iron deficiency and chronic diarrhea, were 91% less likely to get an appropriate workup for IBD – which can lead to mis-diagnosis, disease progression, and worsening symptoms. This reflects the systemic racism that plagues so many aspects of our healthcare system, and it underscores the importance of working to uproot health inequities.
Today, I'm proud to announce that MyHealthTeam has partnered with Color of Crohn's and Chronic Illness (COCCI) to raise awareness of unique issues facing the community of BIPOC individuals affected by IBD, digestive disorders, and associated chronic illnesses. COCCI is a nonprofit organization on a mission to improve quality of life for these individuals through community, research, education and advocacy.
If you're not familiar, IBD stands for inflammatory bowel disease – which is a term for two conditions, Crohn's disease and ulcerative colitis, that are characterized by chronic inflammation of the gastrointestinal (GI) tract. The cause is not yet understood, but the impacts on quality of life are significant – persistent diarrhea, abdominal pain, rectal bleeding/bloody stools, weight loss, and fatigue. In a recent survey conducted among members of MyCrohnsandColitisTeam, more than 70% of people reported that IBD limits their social activities and about half said that IBD has prevented them from reaching their full potential in life.
The first project developed through our partnership with COCCI is an educational video, now live on MyCrohnsandColitisTeam (our social network for people living with IBD), explaining the differences between equality and equity and why it's so important to strive for equity in healthcare. I'm so proud that we were able to work with Dr. Adjoa Anyane-Yeboa, a gastroenterologist at Massachusetts General Hospital in Boston, who led the 2020 study revealing the stunning disparity in workups for IBD among Black persons presenting with textbook IBD symptoms. Click here to watch the video now.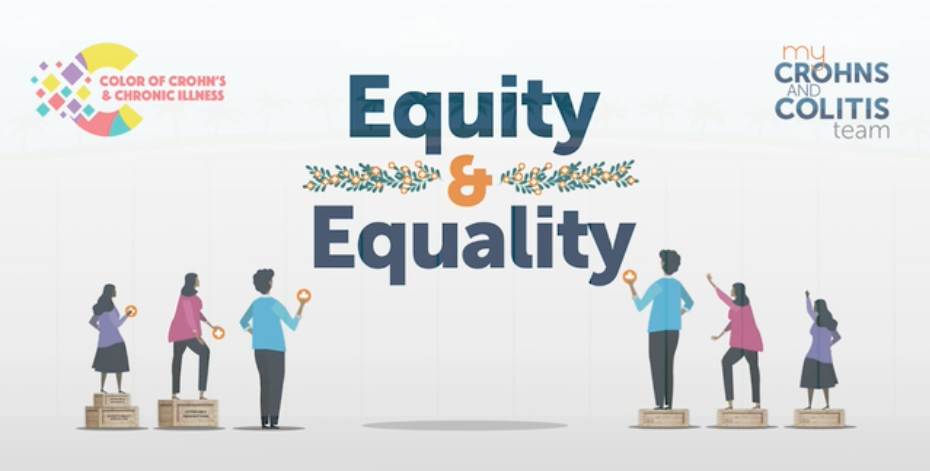 This video is just the first step in our work with COCCI, and I look forward to sharing additional projects and their impacts in the months to come. In the meantime, I'm always interested in hearing about other ways organizations and individuals across the health ecosystem are working to create more equitable access, experiences, and outcomes. You can reach me at mary@myhealthteam.com to share ideas.