Beyond Telehealth: 3 More Ways to Bring Medical Expertise Into the Home
Online content empowers patients who are going to fewer in-person appointments
One silver lining to this pandemic is that it forced both doctors and patients to try telehealth. The percentage of people facing chronic health conditions across MyHealthTeams' 37 patient social networks who have had a telehealth visit increased 2-3 fold in the past 3 months. But they are still looking for more ways to get on-demand medical expertise and tips in the home. Just like with in-person appointments, telemedicine appointments are typically brief and to the point, and patients are left with lots of unanswered questions. To address this need, we're teaming with top doctors and health luminaries to meet patients where they are. Here are three of the latest tactics we've tested in the past few months that have helped bring more medical expertise into the home.
Online patient education and engagement working well, at scale:
Livestream Patient Education Events
Virtual World Vitiligo Day – USA, which we hosted on MyVitiligoTeam in partnership with the Global Vitiligo Foundation, attracted more than 600 registrants who heard from 10 of the world's leading vitiligo experts on topics ranging from new treatments coming to market, to maintaining mental health and wellbeing, to parenting kids with vitiligo. The mostly highly rated session was our Doctor Panel and Q&A, which brought together leading physicians who shared the latest in vitiligo research and fielded questions on treatments and more. Emceed by and featuring actual people from the vitiligo patient community, it was a powerful 3+ hours of content, conversation and community. It was also a good reminder that while traditional conferences and patient support groups are on hiatus, there are effective alternatives. In our follow-on survey, 90% of respondents said they'd be interested in attending similar future events. And we're already thinking through how to apply this model in some of the other therapeutic areas we serve.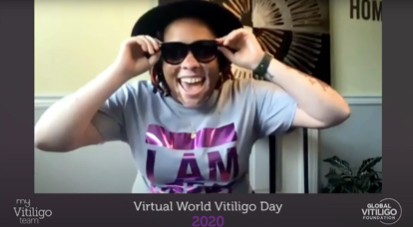 2) Video Q&A with Doctors
"What do I eat?" This is the most common question Dr. Uma Mahadevan, co-director of the UCSF Colitis and Crohn's Disease Center, hears from patients living with IBD. To bring the answer to many at once, we teamed with her to create a video Q&A on nutrition and IBD that provides research-based practical tips that are especially useful as more people do more cooking at home. The response from members of MyCrohnsAndColitisTeam has been so positive, driving more than 2,000 engagements in the first month alone.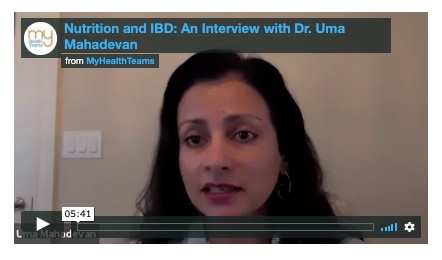 On MyMSTeam, we worked with Dr. Aaron Boster to address causes of and treatments for spasticity in people with MS – the top symptom reported by members of the social network. Complementing his expertise, we've also crowdsourced practical tips from members that can help cultivate confidence and motivation to adopt recommended gentle exercises that can alleviate some of the discomfort.
3) Doctor Discussion Guides
We've long heard from members across our social networks that they often leave the doctor's office only to realize they didn't get a chance to talk through some of their questions and concerns. The typical chronic condition patient sees their doctor for only about 15 minutes every 3 months. The switch to telemedicine has put even more pressure on these conversations, so we're working with innovative pharma partners to create doctor discussion guides that empower members with knowledge and language to make these conversations as productive as possible.
One good example is in the Endometriosis Resource Center, we developed for MyEndometriosisTeam in collaboration with AbbVie:  How to get the most out of endometriosis conversations with your doctor.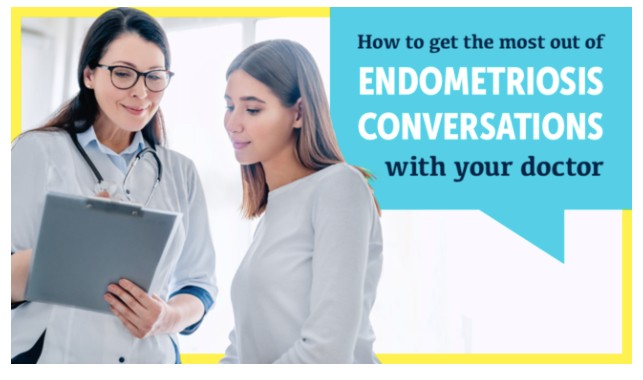 All of us across the health ecosystem continue to adapt our approaches to help patients best manage their health in this new normal. One of the great outcomes is that online tools and content can effectively amplify the impact and scale of patient education initiatives. Regardless of whether a doctor appointment is happening in the office or on the screen, a more informed patient will help ensure the conversation is a good one.
Are you seeing other innovative approaches work well? What are your thoughts on other ways to bring medical expertise directly to patients? We're all ears and greatly appreciate your thoughts on other ways to empower people facing chronic conditions. Comment below or find me at eric@myhealthteams.com.